GROUND PROTECTION MAT SALES & RENTAL IN HOUSTON, TX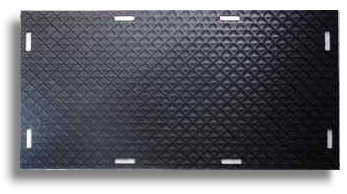 Ground protection mats, access mats, heavy-duty plastic mats,
or HDPE mats--they have a lot of names and even more uses.

Light in weight, but heavy duty, the secret is the HDPE (High Density Polyethylene) plastic.
HDPE is designed to bend but not break and, depending on the terrain, can withstand up to a 60 ton load.
Each of these mats measures 4'x8'x1/2" and weighs just 70 lbs. They are tough, flexible, durable, and affordable.





If you will buy more than 8 sheets of plywood over the next 7 years then this is a no-brainer.
Stop throwing money away on single-use plywood!






Short answer: protecting any area from damage due to heavy equipment or high use.

HDPE mats are ideal for building a temporary road, path, or platform. In addition,
they make work easier by stabilizing soft or unsteady ground while the diamond pattern
provides extra traction for vehicles and workers. Ultimately, they save you time, headaches, and money.





Cost ~ Convenience ~ Conservation

First, they are made of 100% recycled material which means each mat keeps 70 lbs of consumer waste
out of landfills (think milk jugs, detergent bottles, etc), but it doesn't end there.

Using HDPE Mats instead of plywood conserves trees and reduces pollution from logging, milling, and transportation.
Further, that plywood doesn't wind up in landfills carrying whatever chemicals it was exposed to on the job site.

HDPE mats also save paper--as in money. By switching from plywood to plastic mats work crews will save time and money.
Sheets of plywood cost roughly $35 plus the time, man-power, and fuel costs of constantly replacing them.
It's a never-ending cycle. Plastic ground mats can close that loop for good.

My plastic mats are reusable, waterproof, durable, and resistant to mold, mildew, and rot.
They are easy to transport, easy to setup, and easy to clean. Furthermore, with an expected lifespan of 7+ years*
the cost savings will add up quickly. That means improved bottom lines, better bids, and more jobs.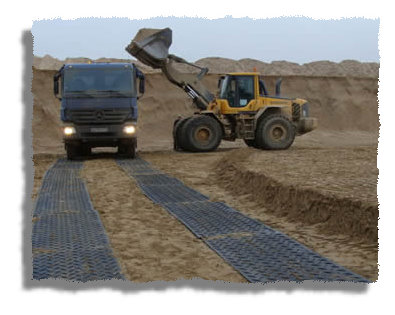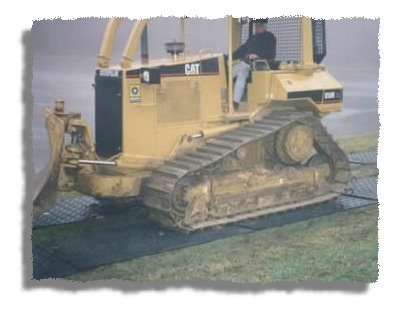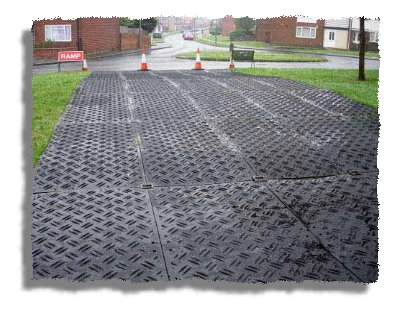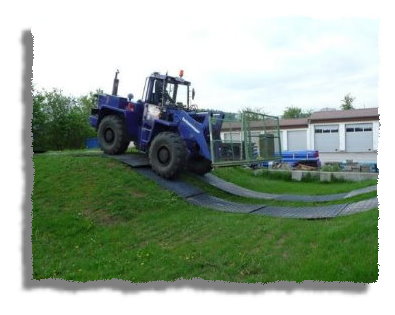 Golf Courses - Landscapers
Septic Services - Cemeteries
Festivals/Events/Parties - Outdoor Weddings/Concerts
Schools and Sports Complexes - Construction Sites
Oil Fields/Quarries - Utility Contractors
Drilling Contractors - Concrete/Asphalt Contractors
Fencing/Decking/Pool Contractors - Farming/Ranching
City Services - Emergency Services
Tree Removal Services - Used Vertically for Tree Protection, Etc.
Food Trailers/Farmers' Markets/Flea Markets - Environmentally Sensitive Areas
Ramps For Crossing Curbs, etc. - Roads, Paths, and Platforms of Any Kind
...And Much, Much More.








*based on typical wear and use